Rudi's Organic Bakery Sponsors eGo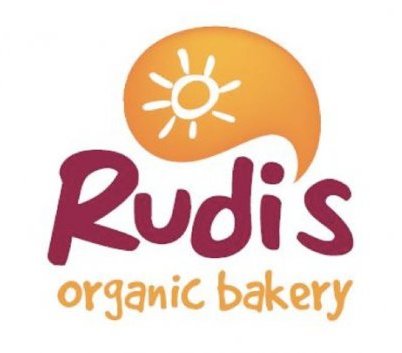 We are excited to announce another new community partner and sponsor this month. 
Rudi's Organic Bakery
 is now the proud sponsor of our Prius at 
Lucky's Market
 in Boulder! We are grateful to Rudi's for their support of our program, and we also think they make the best bread in town!
Rudi's has been passionate about baking better breads for families for more than 35 years. Founded and headquartered in Boulder, CO, Rudi's Organic Bakery is the only nationally available brand offering a full line of nutritious and delicious certified organic breads and baked goods that use only the best organic ingredients and no artificial additives, preservatives, or GMOs. Rudi's Organic and Rudi's Gluten-Free products are available nationally at natural foods stores and select mainstream supermarkets. For more information, visit
 rudisbakery.com
.
Please contact karen@carshare.org if your business or employer is interested in becoming our next featured sponsor!
100 Cars for Good – Thank You!
Thank you to everyone that voted, passed the word and generally supported our effort to win a Toyota Mobility Van in October! Ultimately we were not successful, but the support we received was humbling. We are proud to be part of this amazing community. Thank you!
Please Donate to eGo on Colorado Gives Day - Tues, December 10th!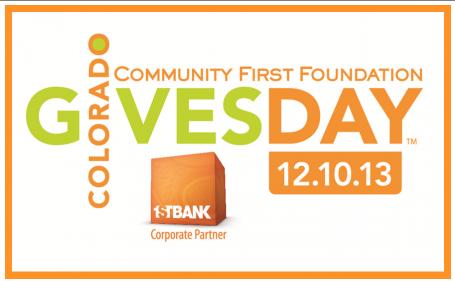 Colorado Gives Day is an effort for local community members to give where they live for one day, 
December 10th
. Give to your local nonprofit carshare organization through their website,
www.coloradogives.org
. Search for 
eGo CarShare 
and your other favorite community partners.
We will be launching an exciting new Multi-Mobility project in various affordable housing neighborhoods next year. Our grant requires a 17% match, so we could really use your donations to make this program a reality. Thanks for your help and support! Together we can make a difference in our community.  Please give on Tuesday, December 10th!
Interesting in Winning $100?
Calling all stellar eGo CarShare members! Due to our innovative P2P / Loanation / Person Vehicle Sharing (PVS) program we have been invited to participate in a national study that Dr. Susan Shaheen and her team at The
Transportation Sustainability Research Center
 are conducting on this topic.
If you would like a chance to win a $100 Amazon gift certificate, please complete the survey. Please join in and help provide data for this important carshare study. Thanks in advance for your participation!
---
Focus on the Fleet!
McTruckin'
Hooray, the Cavalry (or at least that's what we're calling our new Ford F150) has arrived! The green truck at McGuckin's has faithfully done duty hauling loads of mulch and garden supplies and helping lots of people move throughout the past four years. But our Green Machine is ready for retirement. The new F150 has a deeper 6.6 ft bed and plenty of engine to meet your hauling needs. So if you or your friends need to move this season, ride your handy red bike over to the B-cycle station at The Village shopping center and make quick work of your move. With seating capacity for 5, you can bring lots of helpers with you!
Focus on the Paramita Campus

Last month we bought a Chevy Sonic, this month we bought a Ford Focus. Our new Ford Focus is going to live at 
lot #106
 - the Naropa Paramita Campus. You won't be able to miss the new hatchback driving around town, the color is "race red." Just don't take it to the drag track!
We can't quite decide which new vehicle we like better. Do you have a preference? If so, let us know by taking our vehicle survey, shooting us an email at info@carshare.org, or posting to ourFacebook.
Fraiser Meadows – Foothills & Baseline

We have an exciting new partnership and parking location at 
Frasier Meadows
 near Foothills and Baseline in Boulder. We are delighted to bring shared mobility to the residents of Frasier Meadows and the surrounding neighborhood.
When we heard about the tremendous flooding Frasier Meadows endured in September, we wanted to help out as best we could. So we moved a car to their campus to help meet the mobility needs of residents who had lost their vehicles in the flood
. For the month of November, the hourly and daily rates for this new location will be discounted
. In January we will evaluate if the location is viable. You can find the car listed as 
Vehicle #128
 in our reservation system. If you live nearby, please try out the location. The more reservations there are, the more likely we are to keep a vehicle there long-term!
---
More Cool Stuff!
Congrats to Mary Young – City of Boulder Councilmember!
Mary is a long-time eGo supporter and past eGo Board Member. We are so excited about this opportunity for her to help lead our community into the future. Congrats Mary!
Your Boulder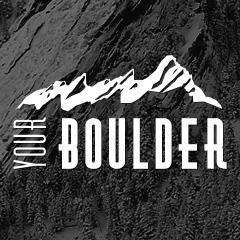 Check out the great article about eGo in this 
local publication
! Learn a little more about how we started and how long we've been around (hint, it's a long time). And check out the rest of 
Your Boulder
's site while you're at it.